Objectives of Research Committee To conduct an active advocacy program to promote and support research in the institute. The role of the College Research Committee is to advise and assist the Head of College in the leadership and management of research in the College. Its specific responsibility is to advise and assist the Head of College and the College Council in the fulfilment of the research aspects of the College Strategic Plan.
Convener: Dr. Kedar Bhide
Member Teacher's: Dr. Vaishali Dawar, Dr. Meena Vazirani, Dr. Rekha Kateeth, Dr. Rabia Khatun, Ms. Iqra Khatri
Student Coordinator: Deep Gada, Ruhi Shukla
Volunteers: Dharmi Chheda, Avani Nagda, Nakul Patel, Nikunj Nevatia
Research is a pursuit integral to progress in any society. Its creative potential is immense and has been instrumental in bringing about constructive change in societies in innumerable ways. The Research Committee at Narsee Monjee College constantly endeavors to encourage, enable and promote research environment in college through its various programs, workshops and seminars for faculty members as well as students. To be more precise following are few main objectives of the Research Committee.
To promote faculty and Students for doing Research work.
To Prepare Student to Participate in Avishkar Research Convention organized by University of Mumbai.
To Motivate and Coordinate faculty member for Participating and Presenting Research Papers in various Seminar/Conference /Journals at National/ International level.
To promote faculty for Minor research and Major Research Project.
Avishkar Research Convention
The Avishkar Research Convention is designed by the Department of Students' Development, University of Mumbai, with the intention to develop a research culture. The activity also aims at helping to develop skill, review new dimensions of explored areas of knowledge as well as the unexplored areas of enquiry. The students of Narsee Monjee College had participated in this competition. For better preparing the students a mock round was conducted at college level on 10th December, 2022 and then in total seven teams had gone to Andrew's college for the zonal round on 22nd December, 2022. Three teams in total had won at zonal round and had progressed further to the final round on 26th December, 2022.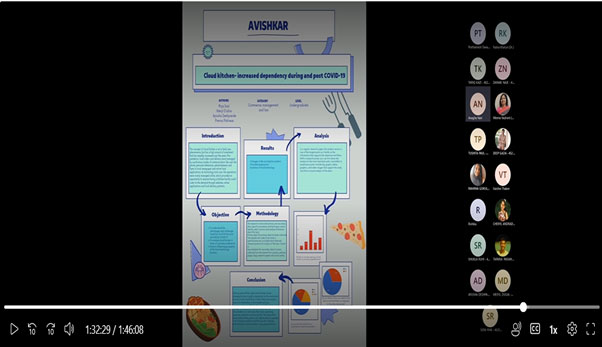 Avishkar- College level selectio round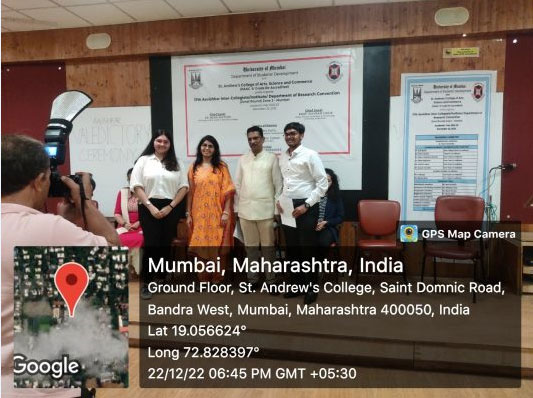 Avishkar- Zonal Level Winner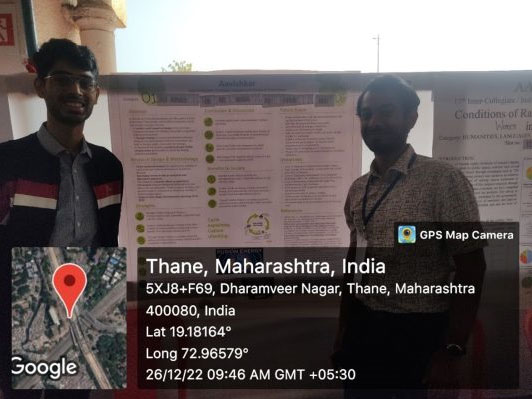 Avishkar- Final round poster presentation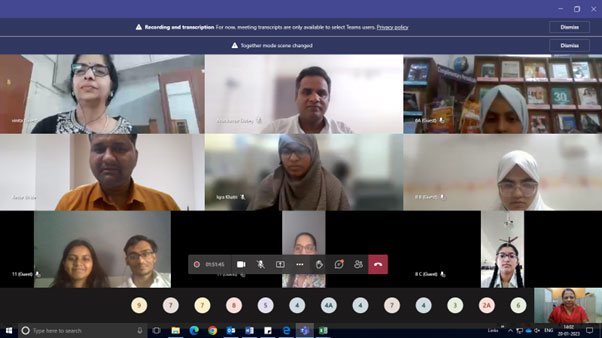 Research Fair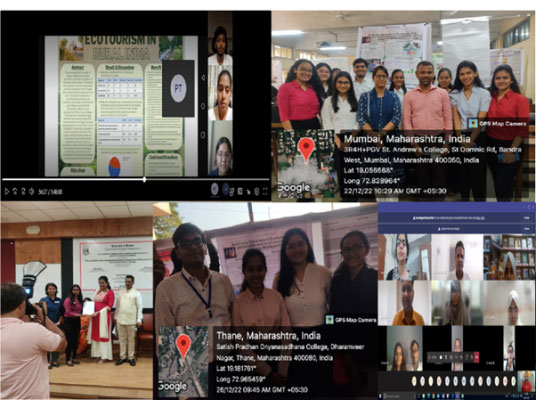 Research Committee events 2022-23 in a frame